"Indications suggest that interest rates will rise as we move through 2021," said Tom Florence, managing broker of RRT Real Estate. "But they are still hovering around 3 percent — a fantastic rate for borrowing money, making it a great time to buy a home. Here's what several others have to say.
In fact, real estate buyers have enjoyed record low interest rates for several years. Will interest rates rise in 2021?
"Our long-term view for mortgage rates in 2021 is higher. As the economic outlook strengthens, thanks to progress against coronavirus and vaccines plus a dose of stimulus from the government, this pushes up expectations for economic growth . . . ."
"We forecast that mortgage rates will continue to rise through the end of next year. We estimate the 30-year fixed mortgage rate will average 3.4% in the fourth quarter of 2021, rising to 3.8% in the fourth quarter of 2022."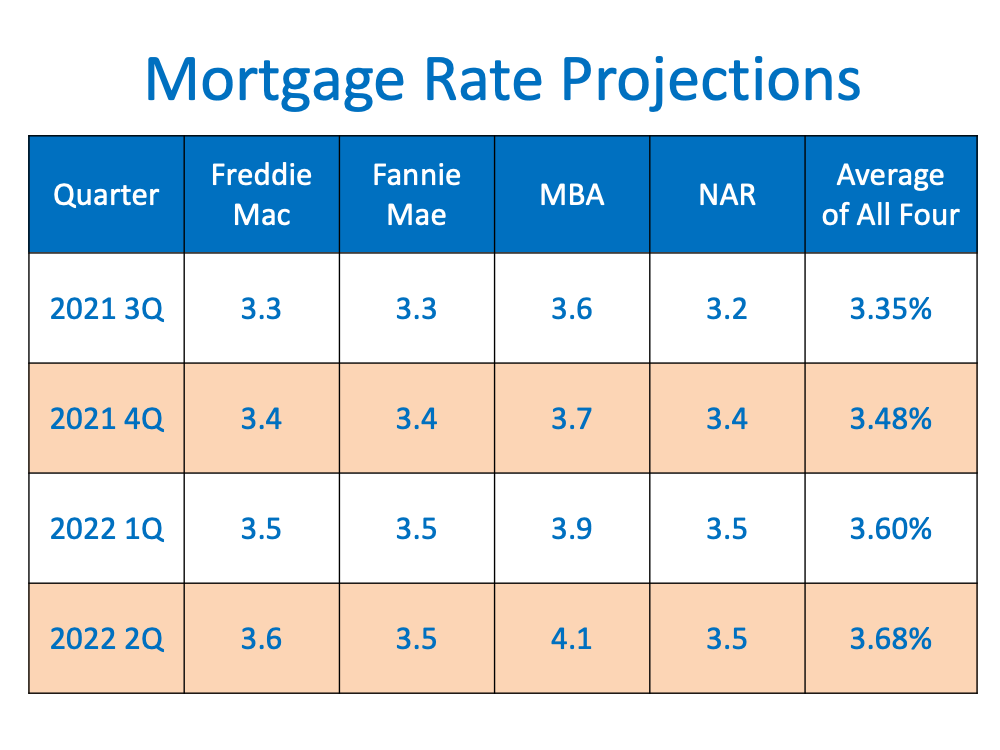 The Bottom Line
If you're planning to buy a home, purchasing before mortgage interest rates rise may help you save significantly over the life of your home loan.
Need a reference for a mortgage broker? We can help. Call Tom Florence, managing broker RRT Real Estate, at 404-402-8062 today.